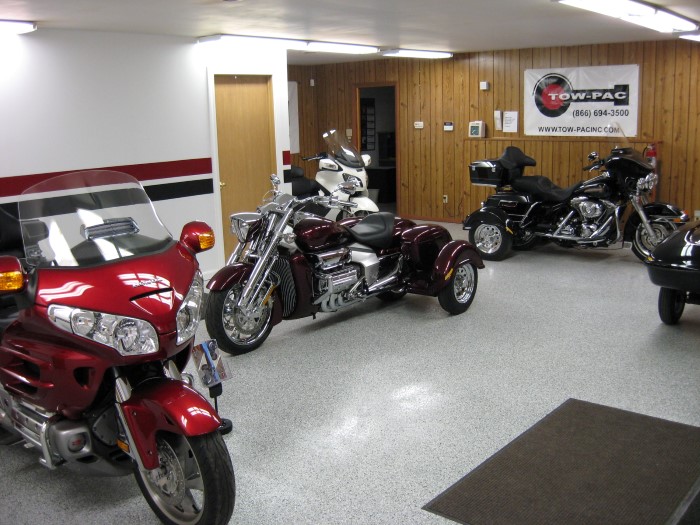 Ray Mullins has always been an avid motorcyclist. When he wanted the flexibility to be able to trike as well, he took the issue to his garage.
"He's always tinkered with motorcycles," says his son, Marshall.
So Ray built a kit which allowed him to convert his motorcycle into a trike, just for himself. But soon, people began asking him where he got it. When they found out that he built it himself, they asked him to make one for them, too.
It didn't take long for Ray to discover that there were people everywhere who desired both options in the same machine.
So when he retired, he decided to pursue the business and see where it would go.
Today, his kit has been refined and patented, and it is still manufactured right in Aroma Park, Illinois — although no longer in his garage.
"He asked me to quit my job and work with him in his garage in 2001," laughs Marshall, who was previously a plastics engineer. He has worked for Tow-Pac ever since.
Tow-Pac's kits were developed to allow versatility, offering additional stability in a trike if needed. They can be found in all fifty states as well as on every continent besides Antarctica (yet).